Smart restrooms Prefabricated in Boisbriand
Our smart restrooms are equipped with a state-of-the-art cleaning, disinfecting and drying system that guarantees a clean environment for users.
Our concept is custom-built for public places that require a safe and easy-to-use building. (Parks, train stations, terminals, shopping centers, airports, highway rest areas, etc.)
Our washrooms are fully automated and programmable for operating hours, cleaning cycles, occupancy time, heating and lighting and can be controlled and monitored remotely on a computer or mobile device.
The Urben Blu restrooms stands out for their sturdiness and the solidity of the materials used, which contribute greatly to making them highly effective against vandalism.
Other important advantages: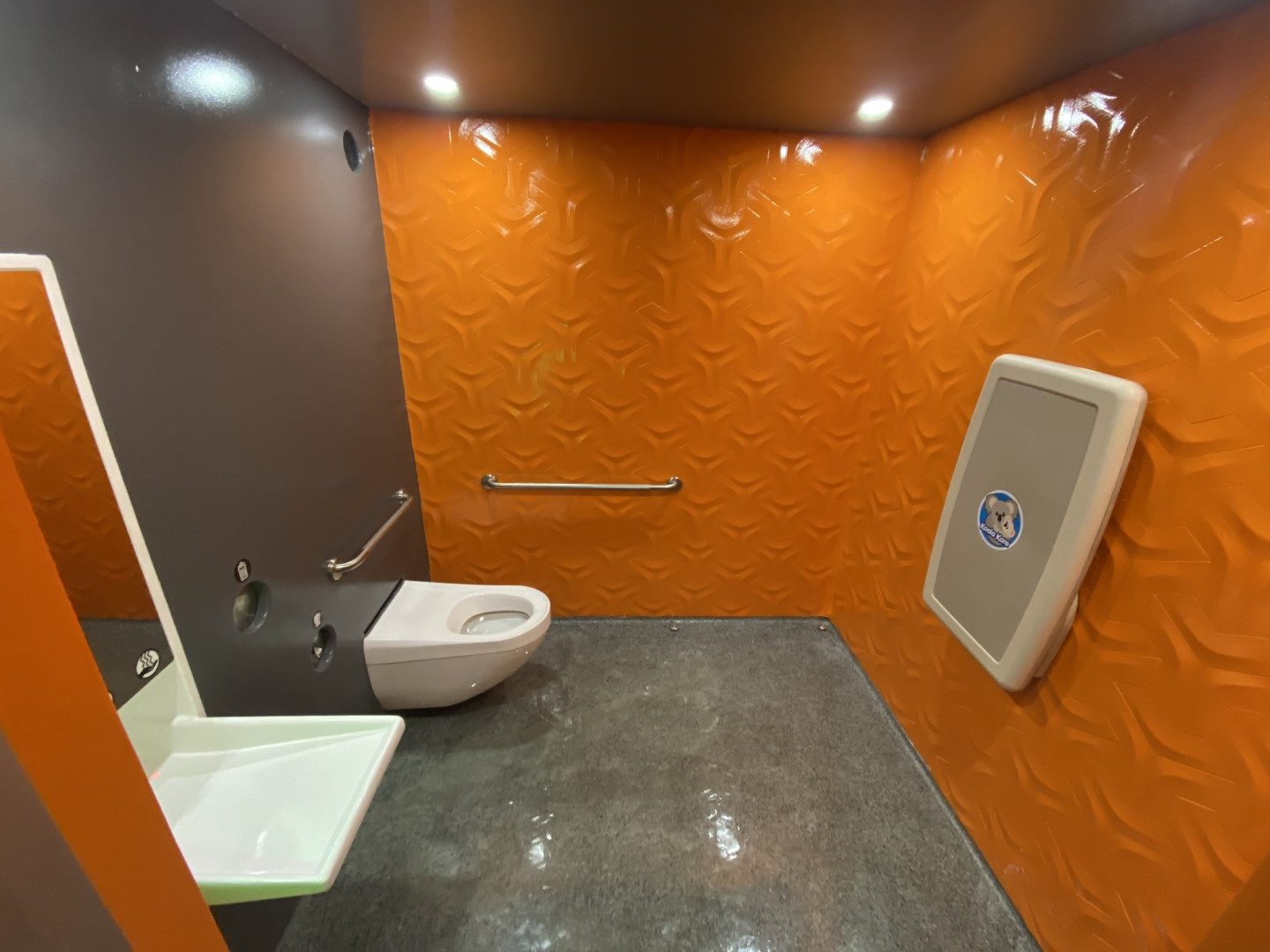 Best warranties on the market
3 year full warranty (Parts and Labour)
10 years on the structure of the building

Antimicrobial and antiviral
Our washrooms are protected with an antimicrobial silicone that kills 99.9% of bacteria, viruses and other potential pathogens such as COVID, among others.

Environmental design
We offer a range of restrooms that are environmentally friendly. We included components that reduce the consumption of electricity, water and consumables.
Customizable
All tastes are in nature and each project has its own environment.
Sometimes inside a park or part of an established design, each project is different and that is why our restrooms are fully customizable with different choices of materials and colors depending on your needs.
We can also offer different equipment options to meet your needs, such as :
In short, at Urben Blu, we adapt to your needs and ensure that your restroom will meet your expectations!
Models
We manufacture our smart restrooms in 2 standard formats with mechanical rooms, either the single format (1 unisex restroom) or the double format (2 unisex restrooms)
We can of course make modifications to our basic models or create custom models according to your more precise needs.
You are already a customer and need technical support?